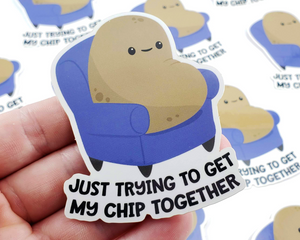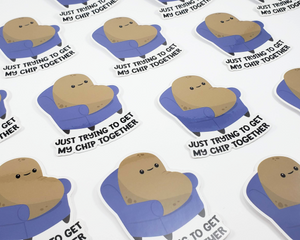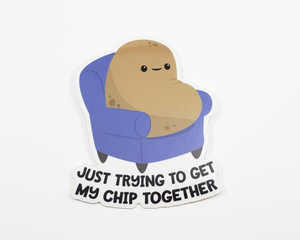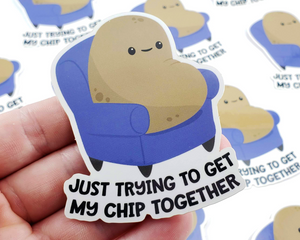 Potato Chip Sticker
Feeling fried? Like life is kicking your mash? It's ok to be a little steamed, but don't worry, the futures not baked in yet. You can still whip yourself into shape! This spuds for you!
Our stickers are all printed on high quality, coated, and water resistant vinyl. 
• Includes one (1) sticker
• Thick vinyl with a UV laminate. Made for durability.
• Scratch, weatherproof, and waterproof.

Colors of products may vary slightly from the photos shown. 

Illustrations © Fun Usual Suspects

Sharing a photo of something you purchased from us? Use the hashtag #funusualsuspects so we can see it! We love seeing our suspects in all kinds of funusual places!